PERFECT FOOTING ALWAYS STARTS AT THE BASE
Provide excellent vertical drainage

Provide extra stability

Prevent erosion

Require less sub-base material

Reduce costs
Create a Solid Foundation for Horse Arenas and Paddocks
Choosing the correct arena base materials is one of the most important aspects for building a functional indoor or outdoor arena. Our experienced professionals will ensure your horse arena is built to the highest standards so you can focus on your horses.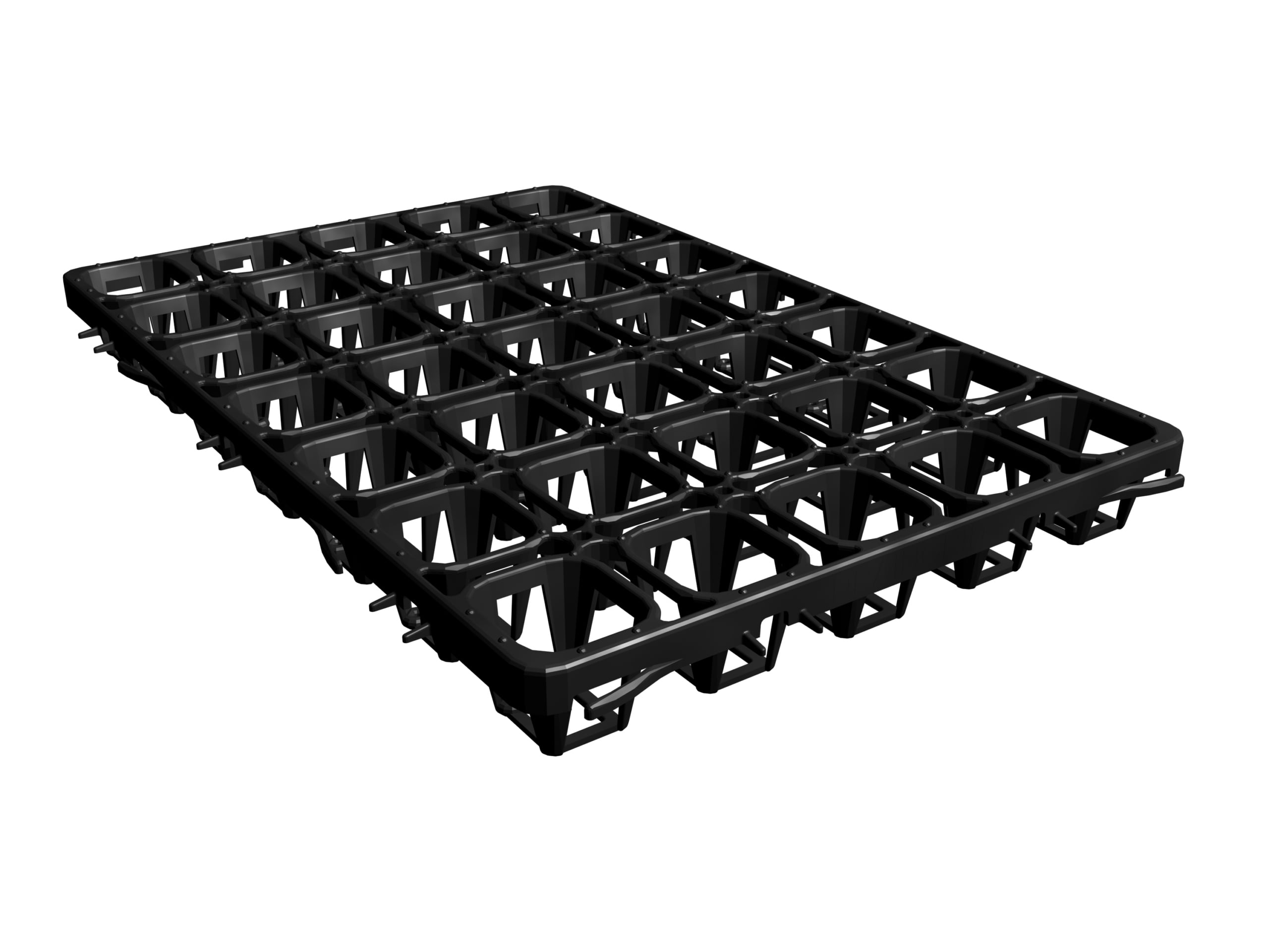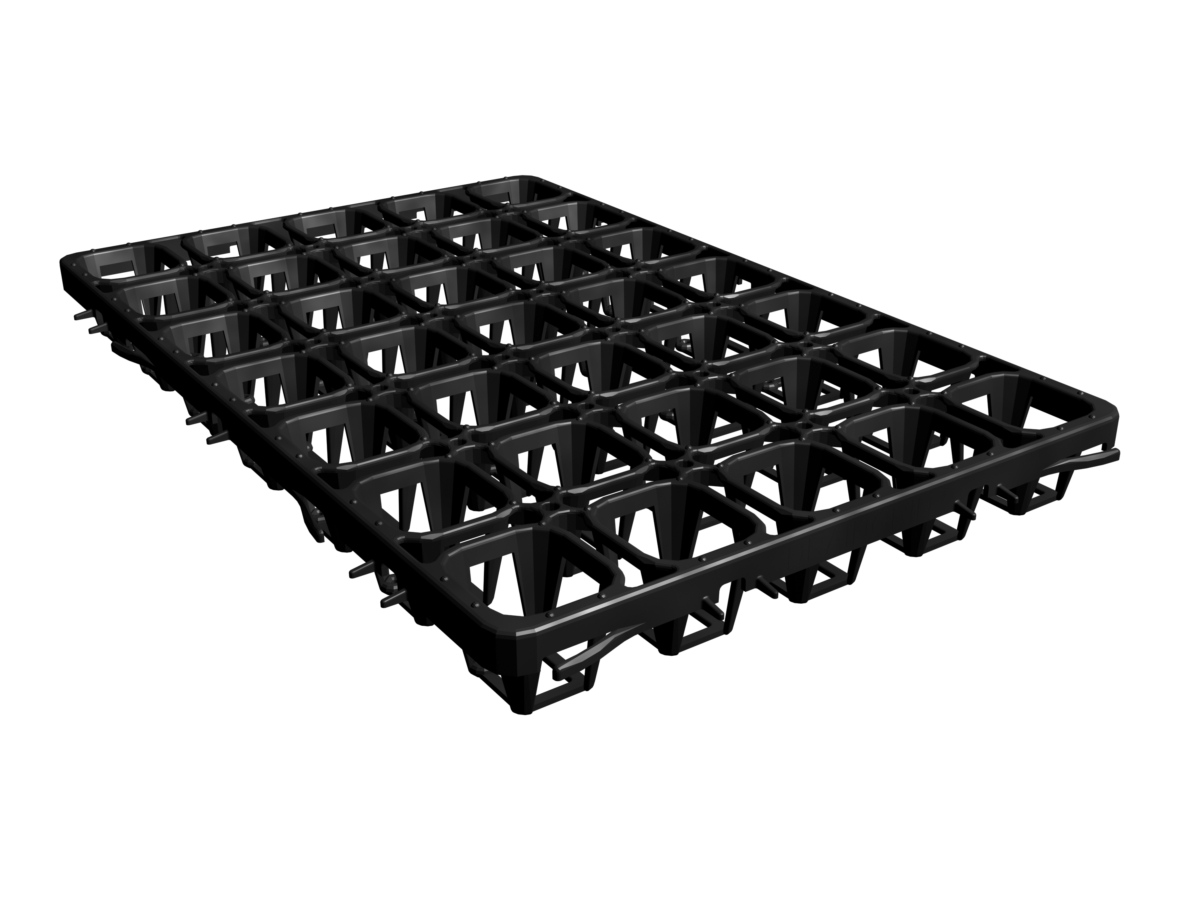 HIT DrainGrid Pavers
HIT DrainGrids make outdoor arenas rideable in even the most extreme wet conditions. They are beneficial in heavy horse traffic areas like paddocks as well. The patented design of HIT DrainGrids allows water to be drained vertically and horizontally away from the surface.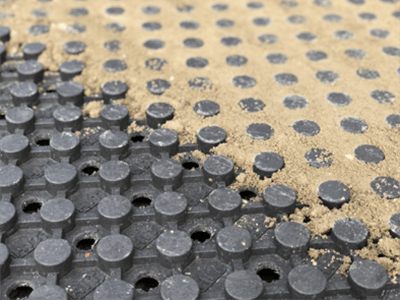 EURO Arena Mats
Paired with our FSGeoTEX footing, EURO Arena Mats have been tested at the highest levels of equestrian sport. This arena base provides the stability and spring your horse needs to maintain peak performance. The vertical drainage of these mats keeps you riding rain or shine!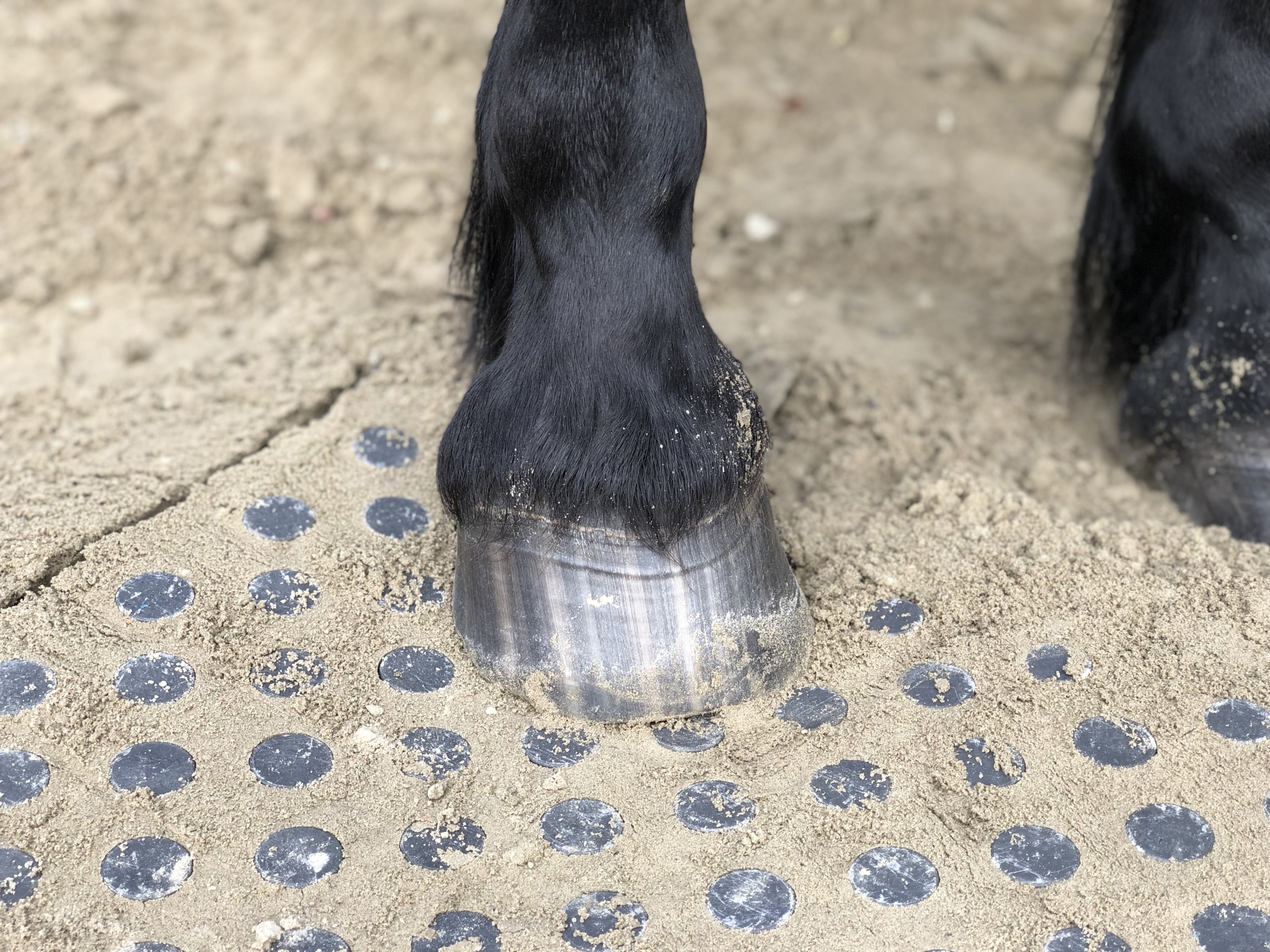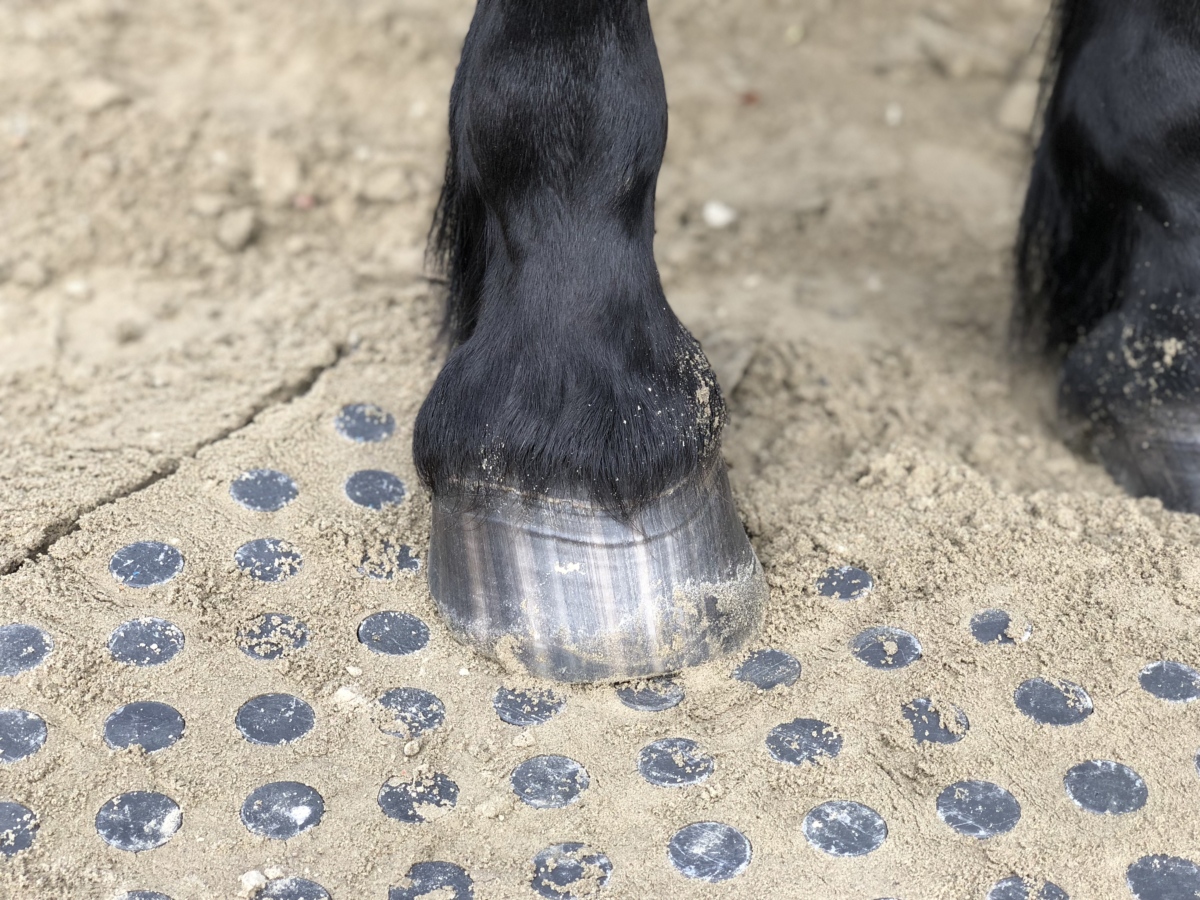 EURO Paddock Mats
Perfect for paddocks, covered round pens, covered horse walkers, and more, EURO Paddock Mats prevent common hoof problems caused by mud. Providing all-weather footing, they are the only mats on the market that work with surface water drainage and do not require any sub-base.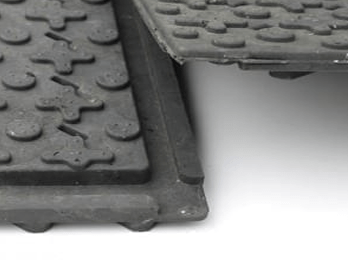 EURO Event Mats
Our interlocking EURO Event Mats provide the flexibility to transform any venue or performance space quickly and effectively into a world-class horse show stadium. They are designed for safe install over multiple surfaces and easy breakdown.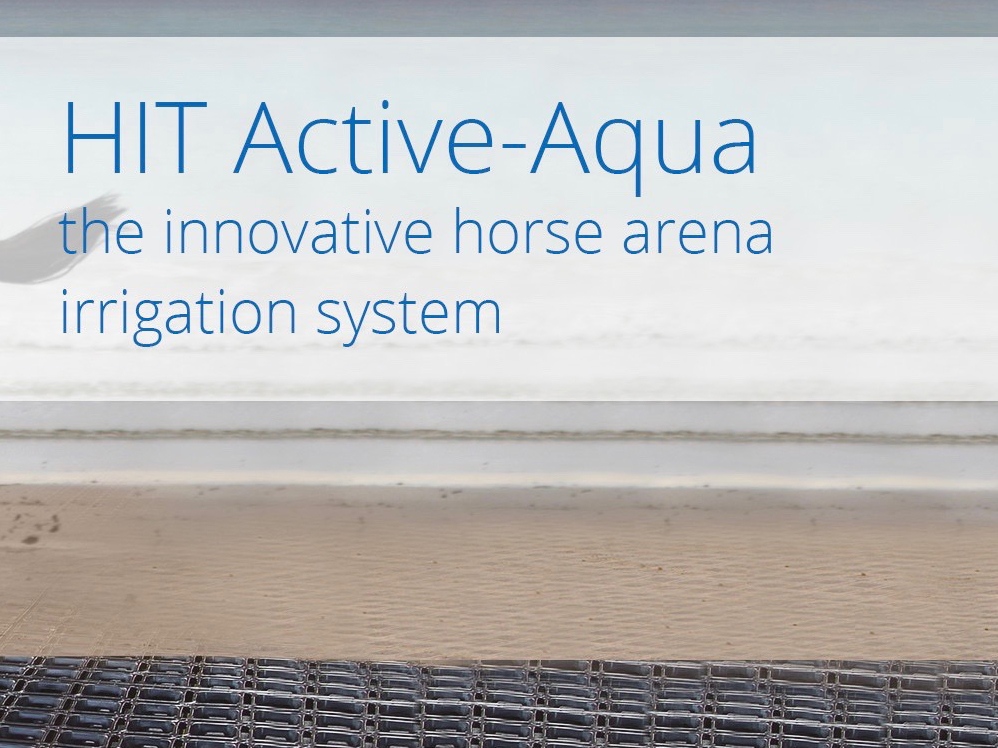 HIT UnderGround Watering System
Designed for both indoor and outdoor arenas, the HIT UnderGround Watering System provides irrigation from the ground up. This creates consistency and equal stability throughout the arena footing, ride after ride.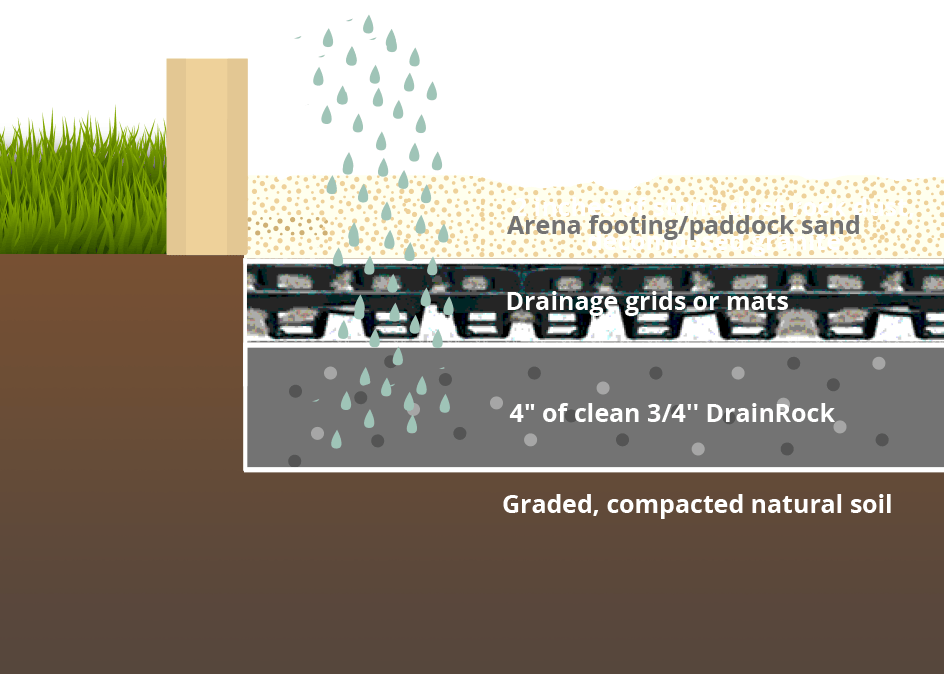 Vertical Drainage System
No matter the weather conditions, vertical drainage will keep your arena ride-ready. The composition of this arena base involves a layer of DrainRock/gravel with the mats placed between the layers. This type of drainage guarantees a lifelong horse arena and will save you money in the long-term.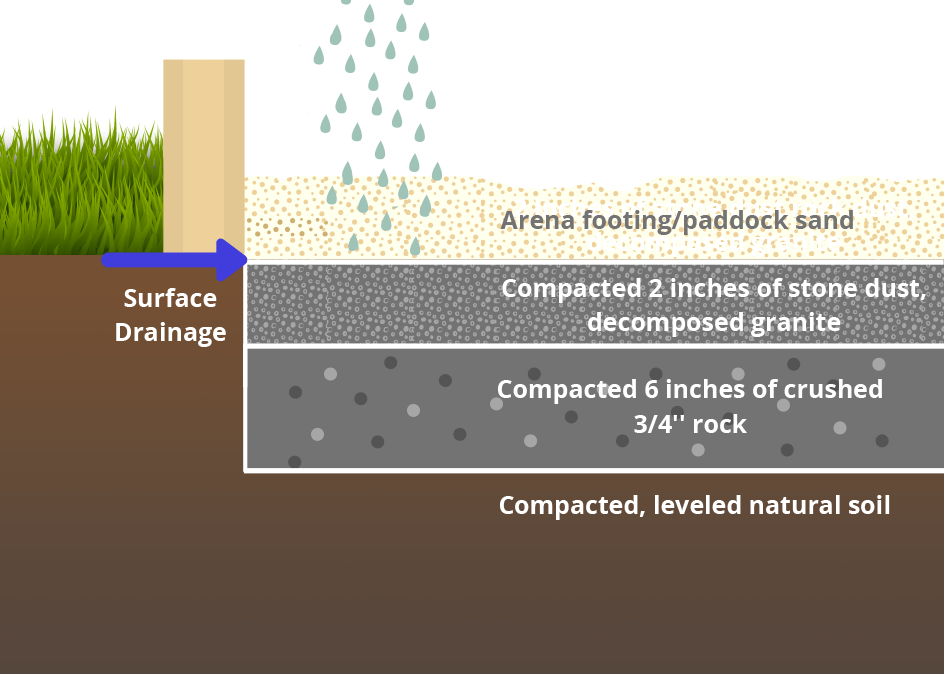 Surface Drainage with Common Arena Base
Perfect for facilities that don't rely on outdoor arenas, surface drainage consists of compacted natural soil topped with the arena base aggregate, which is typically 6 inches of a compacted crushed rock or limestone topped with decomposed granite or stone dust compacted to 98% density.
Arena Maintenance
Arena Drags and Groomers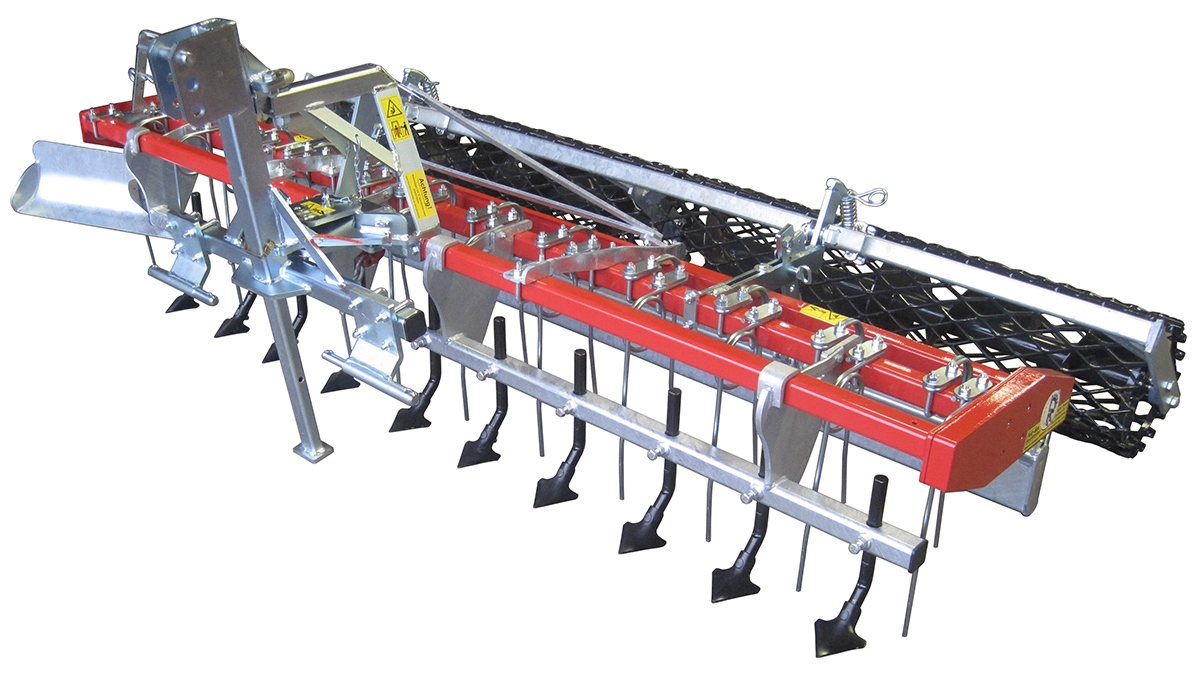 All of our arena drags are designed to aid with time-consuming grooming and maintenance and enhance the safety of your facilities through the proper leveling of your arena surfaces. We provide a variety of models to suit your needs.