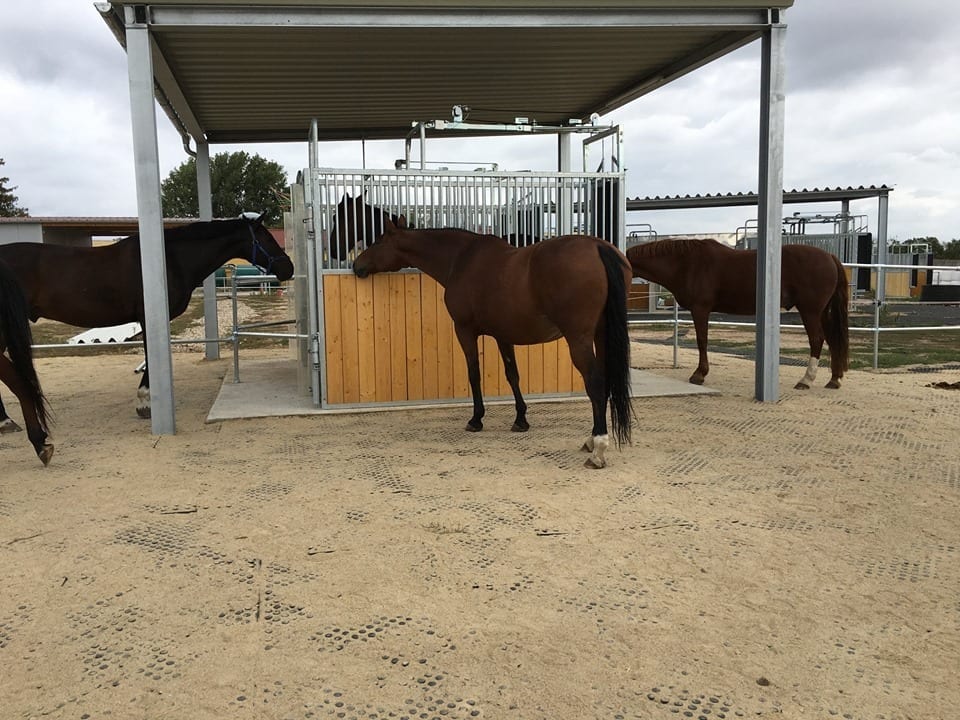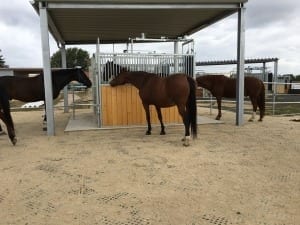 How do you fix a muddy paddock? With the EURO Horse Paddock Mat, water drains off quickly through sloped surface drainage to prevent horses from standing in muddy paddocks, which can lead to serious hoof problems. It is the only mat on the market which works with surface water drainage and does not need any sub-base construction when sloped.
Easy to surface drain with the appropriate slope
Calculate and Shoot the grade @ 2-3 percent away from structures
Level out the natural ground
Lay Mats 1/2″ apart
Add 1 inch of sand, 2-3 inches in resting areas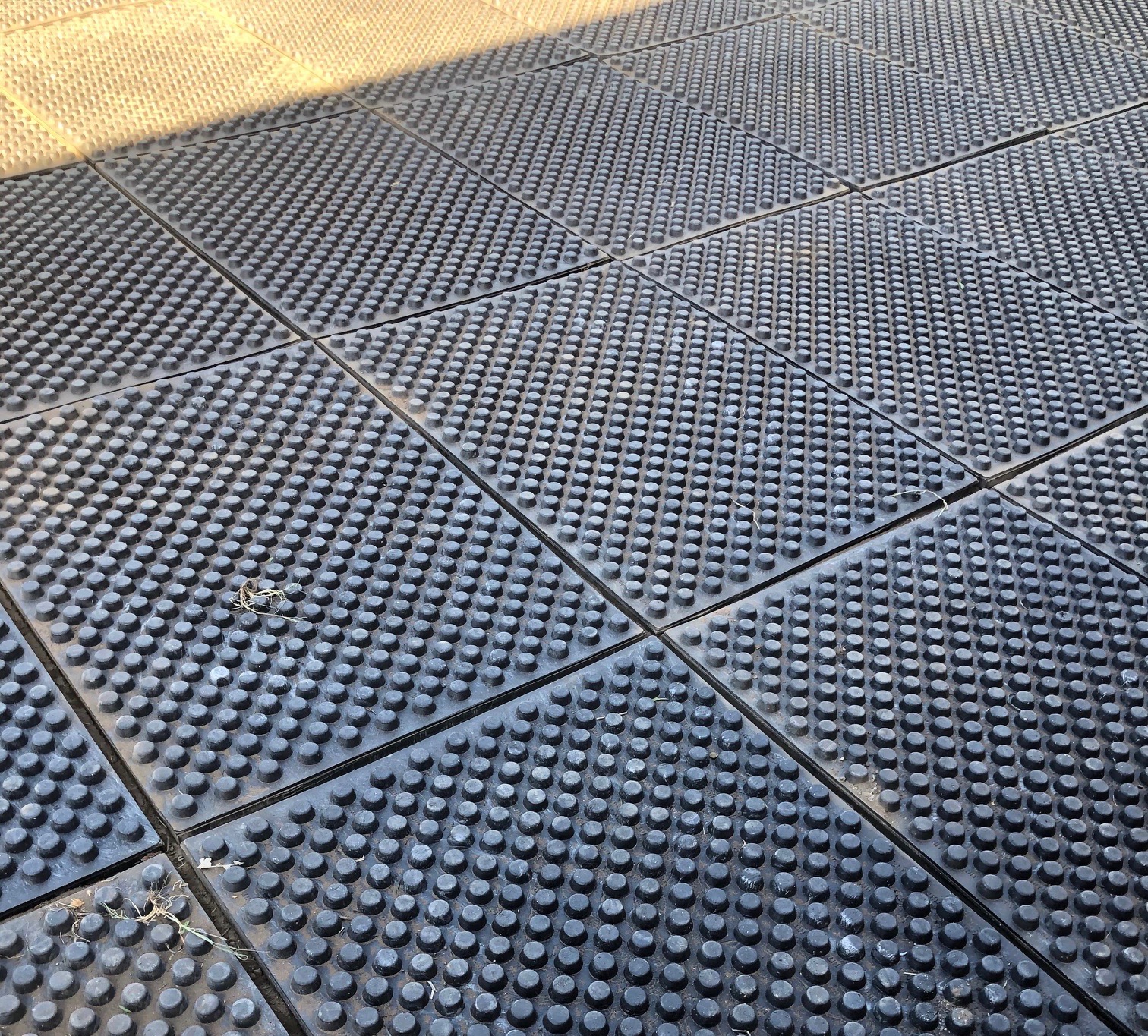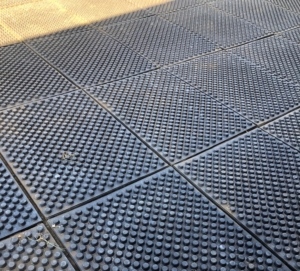 Technical specifications of EURO Paddock Mats:
NO SUB-BASE needed when sloped
48" x 32" (1 square meter or 10.5 sqft)
Weight 60 lbs per mat
Price: $54 per paddock mat
20 mats on a pallet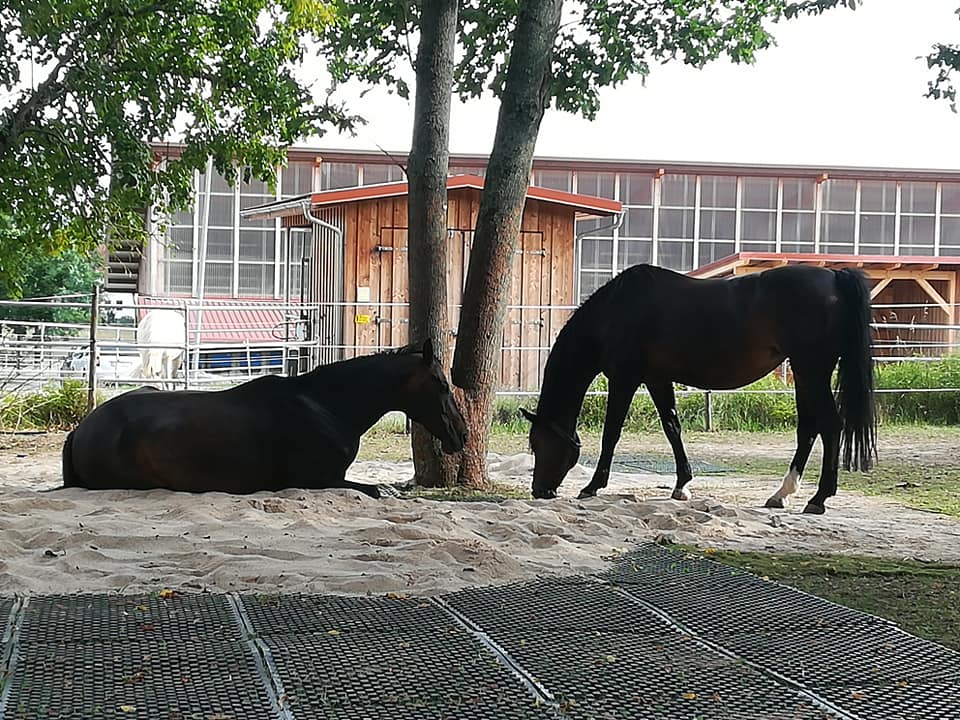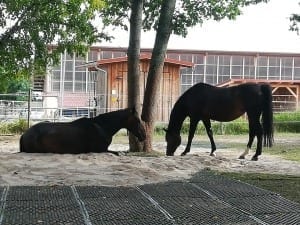 The surface structure of the EURO Horse Paddock Mats is gentle enough for barefoot horses, yet it provides the perfect stability and skid resistance. For resting areas add 3 inches of a washed sand.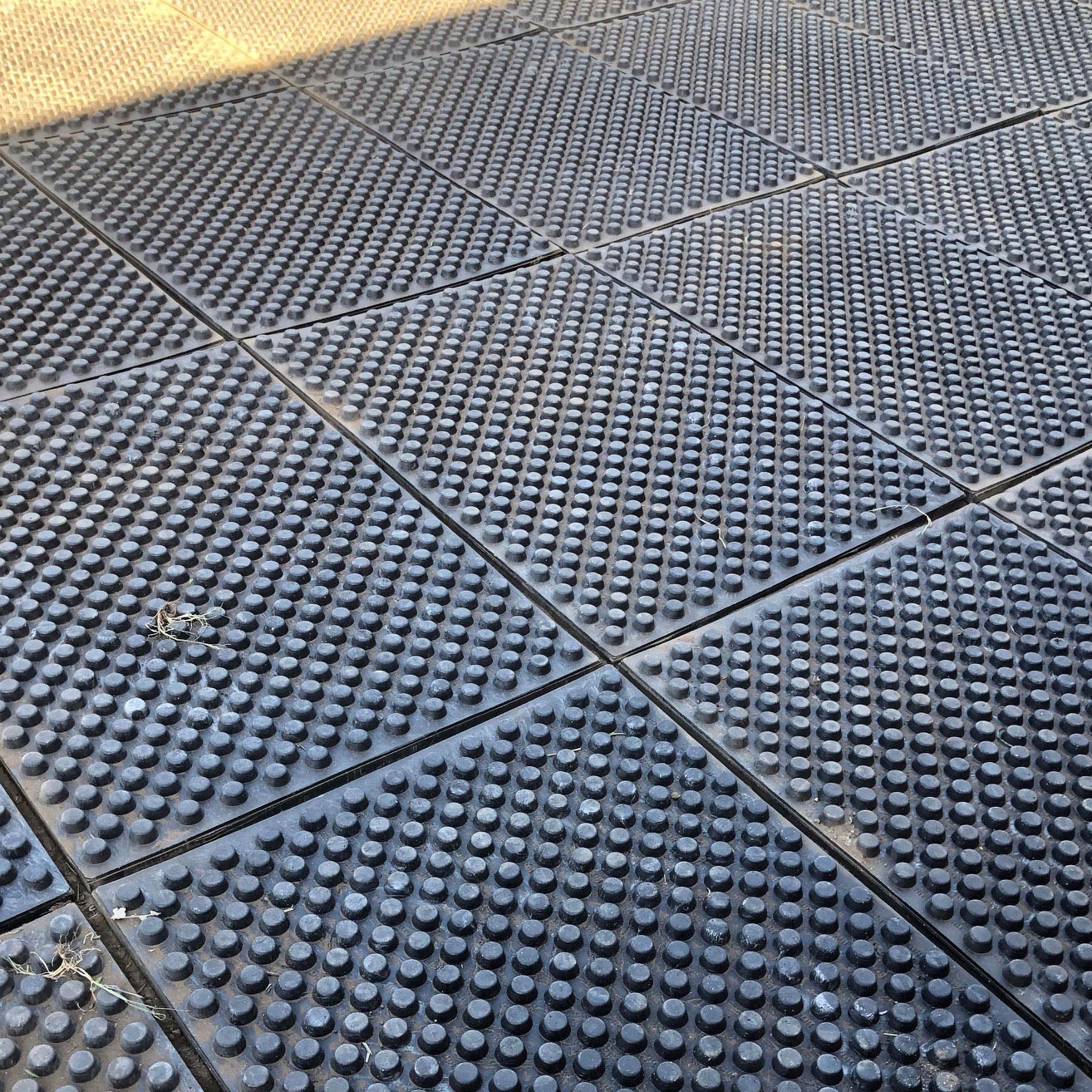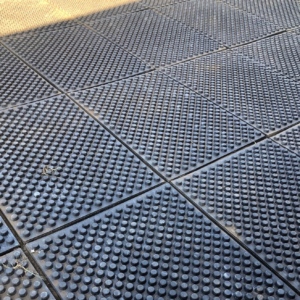 EURO Paddock Mats are installed on natural soil with a slope of 2-3%. A small amount of 1-2 inches of sand is only needed to cover the mats.
Why Use EURO Paddock Mats?
Horse paddock mats mitigate one of the most common problems on a farm: mud management. Mud can:
Cause injury and health issues your horse
Impede cleaning
Cause damage to nearby structures
Pose other logistical problems
But by installing EURO paddock mats as a base, you can rest easy knowing your facilities are mud-free and your horse happier and healthier.
Image Gallery: EURO Horse Paddock Mats
Watch: Say Hello to All-Weather Footing, Goodbye to Mud
with EURO Horse Paddock Mats
"Congratulation again on your footing in Temecula – Our horses love it. Thank you!"
"The footing was the best I've ever shown on!"
"One of the best footings I have experienced in my career, very nice jumps which allows to design modern and technical tracks, great atmosphere, fantastic food."